CREATIVE
SOUNDTRACK PRODUCTION
VOICE-OVER – MUSIC – SOUND DESIGN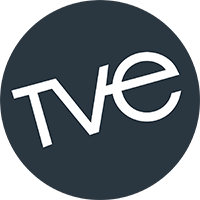 RÉALISATION DE VOIX OFF ET DE BANDES SON CRÉATIVES !
TV commercials, radio commercials, billboards, corporate and institutional films, e-learning modules, voice-overs, audio-guides, etc. Contact us to find out more: 01 49 00 36 06
Our casting directors personally know and work with over 850 actors with experience in dubbing, theatre, commercials, radio and TV. Our database contains more than 100 000 voice-over extracts in more than 50 different languages.
They trust us

VOICE-OVER RECORDING WITH QUALITY ACTORS
TO GET THE RIGHT VOICE
you need to find and listen to hundreds of actors! We have worked with all the big-name brands. Our expertise in voice-over selection is sought daily by professionals from web, advertising and TV sectors who need to find and record voice-overs for their films.
Our project managers and sound engineers have worked on thousands of projects. They will easily be able to find the voice-over for your project, manage the studio recording, direct the actors and mix the final audio track for your productions.
Select a formula, modify the options according to your project and get your estimate!
MUSICAL POST-PRODUCTION AND SOUND DESIGN
For musical composition, mixing and sound design, we work with professional composers and sound-designers to find the best and most creative concept for your project. From 1985, we have worked on thousands of soundtracks for our clients.
WHAT IS YOUR BRAND'S SOUND?
Post-production11Sound and music are everywhere now: in mobile phones, on the web, TV, radio, in shops, at interactive machines… have you asked yourself the question "what is my brand's sound?" Your brand's sound could be simply musical, or coupled with a voice or sound effects! It is the quickest emotional link between a brand and its consumers.
Sound is powerful. It affects our mood, and can change perceptions. It can be poignant, dramatic or comic. Sound offers a palette of infinite possibilities which makes it a very efficient marketing tool. Your own recognisable sound can help consumers easily remember your brand. Likewise, in a TV commercial the choice of music can influence product positioning and underline the message of your campaign. It is an important part of sound post-production!
REFRESHING YOUR BRAND'S SOUND IDENTITY